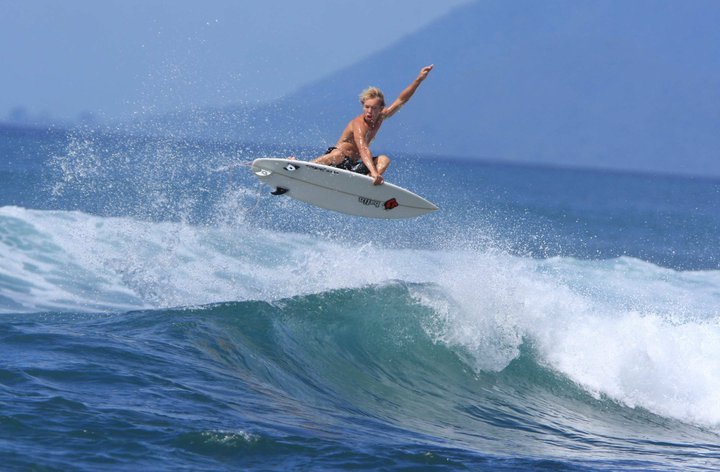 Nick Name: Hano
DOB: 21/10/1987
Born: Bulli, New South Wales, Australia 
Resides: Mystery Bay, New South Wales, Australia
Height: 5'10" (177 cm)
Weight: 68 kgs
Stance: Natural (Regular)
Shaper(s): VJS Vern Jackson Surfboards
Magic Stick: 5'10, 18′ 1/4, 2′ 1/18 squash tail.
Training Ground: Beaches round home. lakeys.
Favorite Wave: Anything that barrels with a ramp on the end.
Favorite Maneuver: pits and punts.
Inspirations: Dad, parko, josh kerr, anyone who can ride barrels good.
Bio: Hey, i'm Liam Hanigan, i live in mystery bay, on the far south coast of nsw and I love surfing. thats about it.